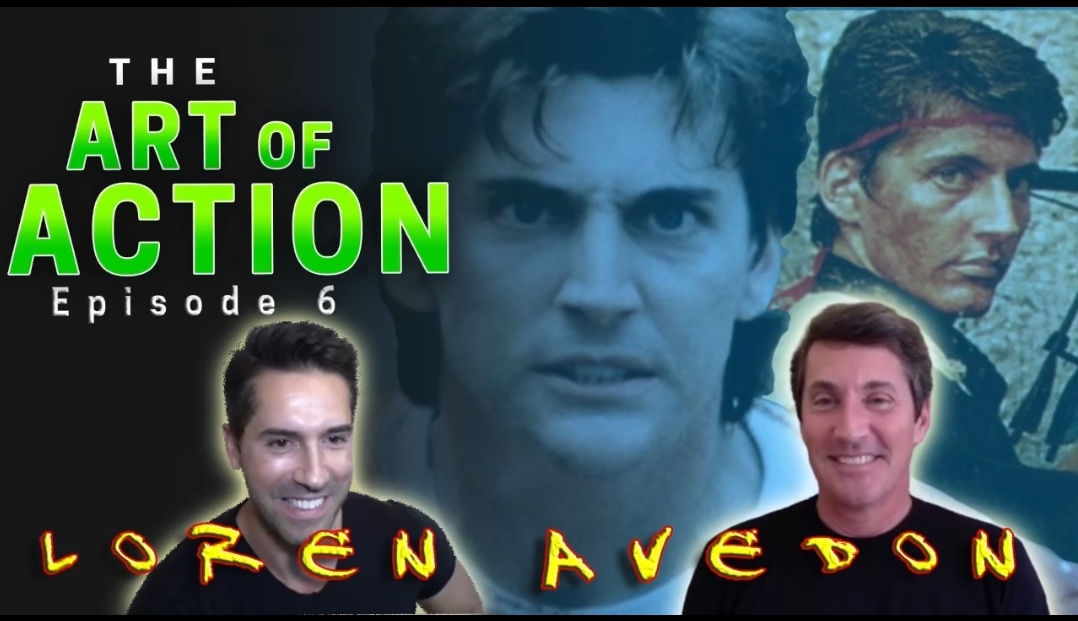 In Birmingham England in 1991 I did a demo at "The Clash of Titans" Karate Tournament. I had been working on a Musical form for that event with Garret Warren at Billy Blanks World Karate Center in Sherman Oaks California for about 3 months. At that time Garret was Billy's Chief Karate Instructor and a World Champion as well. He very generously worked with me as I was not really a forms guy.
At the event I performed in front of a live audience and had the pleasure of also teaching a small kicking seminar in London England as well. While in England I met up with Vincent Lyn who had worked on The King of the Kickboxers and he was kind enough to do some preset techniques with me for the crowd. After the performance I was swarmed by kids wanting autographs. One of those young men was none other than Scott Adkins. I signed the program he gave me and said thank you, I replied; "You got it man!".
Now 29 years later he's an Action Star with more than 25 films to his continuing career in the Film business. He is an exceptional athlete and a talented Martial Artist. He is the apex of the next generation of action stars, executing technique that we hadn't even conceptualized 30 years ago.
On hiatus now because of Covid-19 he doesn't wait for the phone to ring. He's doing Martial Arts tutorials, and has a YouTube series called "The Art of Action" that has more than 1,000,000 views of the 9 or so interviews he has produced and edited for his fans around the world. I had the pleasure of being the guest on Episode 6. Scott is a gracious gentleman and a genuine person, not filled with his own greatness, but rather a true example of a regular guy with extra ordinary talents.
Now he's the Man, and is continuously setting the bar for Action Fans around the world. Soon he'll be making movies again and won't have the time to carry on with the work it takes to produce, edit and publish the interviews he's been doing with his YouTube Channel. I hope someday we get a chance to work together in front of and behind the camera. Regardless, he is not wasting a moment. He's creating and continuing his journey in one of the most difficult businesses in the world. The Entertainment business.
Candidly I think Scott has been pigeon holed as a lot of action stars are into playing certain roles. I think Scott has the talent to play a multitude of characters that show he is just as good an actor as he is a Martial Artist.
Please take a moment to watch my "Art of Action" episode and subscribe to him on YouTube. It was a pleasure to speak to him. Its rare in the "Biz" to encounter a person of his caliber that is so down to earth. Thank you Scott for the honor of being a part of your series!