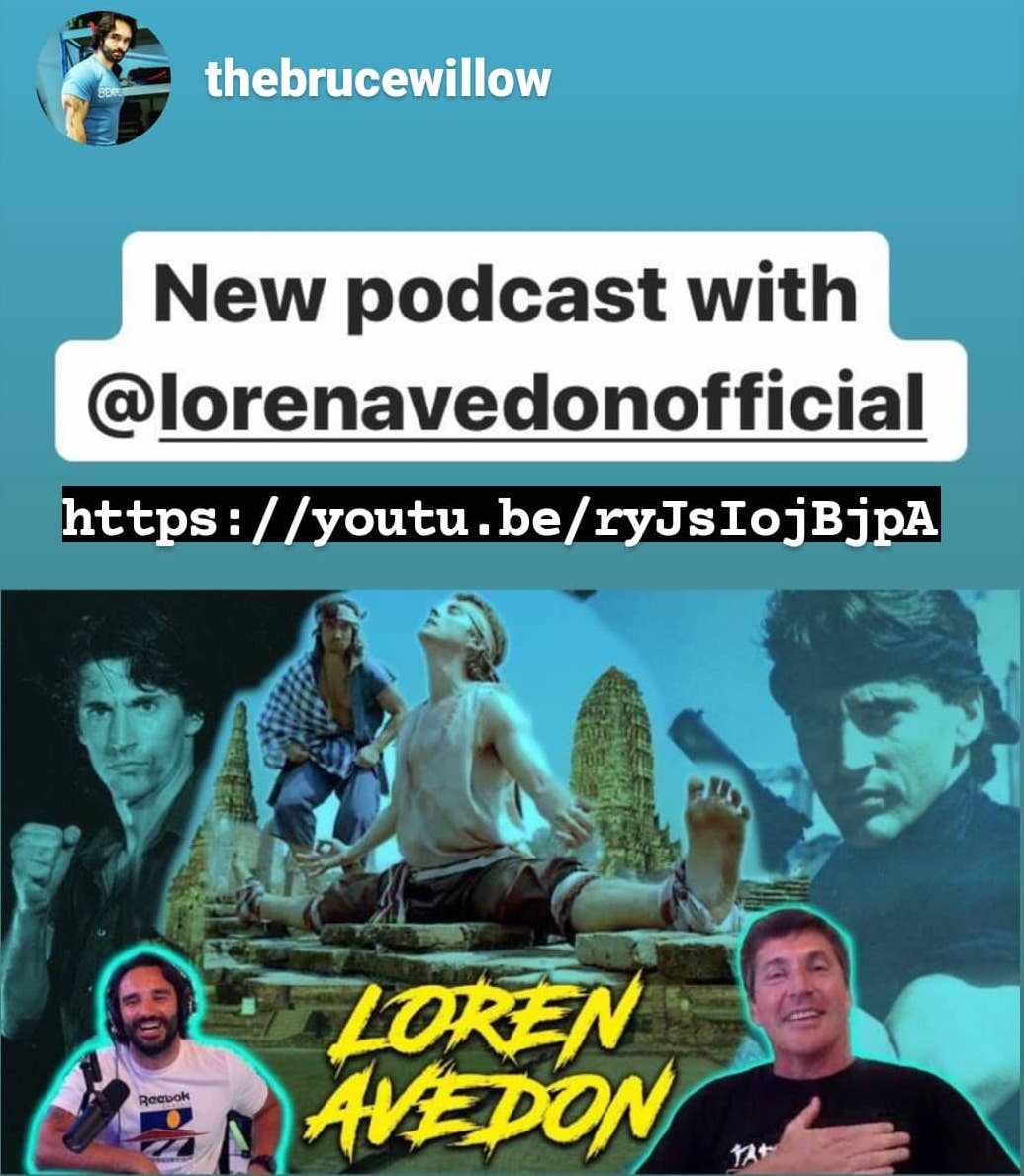 Since re-engaging with Social Networking last year, I've been interviewed by some top notch hosts. Whether to engage in conversation about films, lifestyle, Martial Arts, Professional Protection Companies and the opportunity to work with their teams as an instructor. Or speaking with Motivational Gurus and their dedication to helping people overcome obstacles and realize their dreams, its always a pleasure to engage with and share philosophy and "true stories" about the extraordinary life I've lived so far, and by no means am I done with. The journey continues.
I've never been shy about speaking my mind because I feel I have done the hard work on myself and have earned the right whether through the school of hard knocks or just pure and simple unbiased observation and study to speak my mind. The key is to listen, always listen. "He who speaks first loses" my Mother used to drill into me. She was right. We have two ears and one mouth. So I was taught to listen twice as much as I speak. Those who know me know I have no trouble speaking! lol… I feel comfortable speaking about any and all subjects, I am always eager to learn. Whether speaking with a King or a ditch digger. I don't feel I am superior to anyone, but now toward the end of my 5th decade on Earth, I have learned a few things. I channel my energy into positive action as much as possible. Fear is not an option, nor is arrogance, but "Respect" is always the option. I am simply a human being, as well as a human learning, human failing, human trying, and human living. I've found peace, not perfection, through acceptance and humility. Some of the experiences I've had are truly amazing and I do feel blessed.
Its always an honor to be recognized for the films that I had the good fortune to Star in, and talk about the opportunities to train future professionals in many industries. This most recent interview with "Bruce Willow" was by far the best produced and most fun I've had talking about life!
Other than the pending "Art of Action" interview with one of my favorite Action Martial Arts stars Scott Adkins that I am so excited about seeing online. The Bruce Willow, a Portuguese Stuntman and Fitness Guru has by far at the top of the list. Please take some time to watch and listen to this chat. This "No Holds Barred" Interview was truly a joy for me, and I hope you find it interesting.
Thanks Bruce!