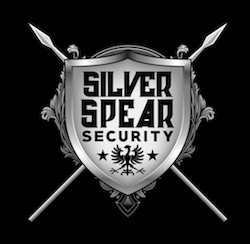 As a Martial Artist for 40 years I, of course, have accrued a lot of technical knowledge but in the process have developed as a "Peaceful Warrior". Through my journey I have worn many hats. In my earlier days I worked in personal security, as a bodyguard, driver, bouncer, and have trained military and private operators, pro athletes, taught women's self defense. I dedicated my time to "after school martial arts programs" in South Central LA working with the "California Youth Karate Club" and the Los Angeles Sheriff's department with Sgt. Tony Campbell's "United Peace Officers Against Crime" as well as teaching Tae Kwon Do for free in Pahoa, Hawaii where I created Malama Martial Arts an after school program supported by the Hawaii Parks and Recreation department. I also worked with the "Penn Hawaii Youth Program", a program that was involved in diverting teens from juvenile facilities and incarceration which involved Martial Arts training at the Penn Academy in Hilo, Hawaii.
Recently I have had the opportunity to be involved with a private security company "Silver Spear Security" and their COO, former Secret Service Agent John Guarnieri. John and I had spoken in the past about creating a training program for operators, and team members, involving many aspects of the security industries need for training methods. Silver Spear has operators and specialized team members that have backgrounds in the military. Navy Seals, Green Berets, Secret Service, FBI agents and other highly trained individuals.
In the near future Silver Spear Security plans to open a training facility and complex in central Florida. John has asked me to be involved as an instructor, mentor and trainer. This honor to share my experience and also associate with some of the most highly trained Protection Specialists is a dream for me as a Peaceful Warrior. I look forward to the opportunity to forge in the fire of training many great operators, and in the process humbly learn from all of the amazing team that is a part of the Silver Spear Security Group.
Below is a video of John and I having a talk about some subjects related to Martial Arts and the role(s) it can play in the art of "fighting without fighting". Thank you John and Chris for this awesome opportunity to be of service, and for the opportunity to be a part of such an awesome group of men and women dedicated to protecting others.