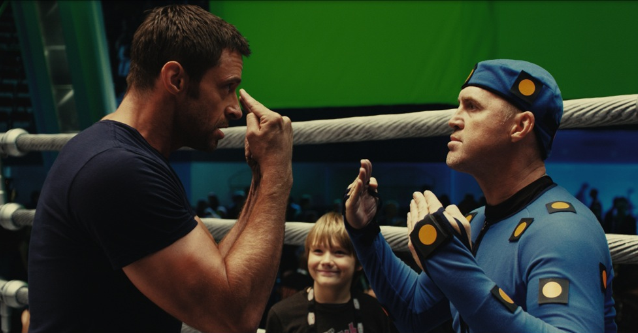 Needless to say my life has been an interesting one, and it ain't over yet. A consistent through line has been the fortune to train with some of the best Martial Artists in the World. After working with Billy Blanks on "King of the Kickboxers" I would visit his World training center in Sherman Oaks California, where his then Chief Instructor was a 3 time World Martial Arts Champion and 5th degree Black Belt, Garrett Warren.
When I first saw Garrett he was teaching the TKD students at Billy Blanks school. I was blow away by Garrett's technique, his form, his speed and the confident ease with which he carried himself. Billy introduced me to Garrett after that class and we watched and Garrett worked with Billy on the women's Tae Bo class, this young man could do it all. I had changed into my Uniform to get ready for the fight night class at BBWKC. All of us padded up and went to town. It was so much fun.
Over some months I would come to Billy's school to hang out and train. I found out that I was going to Birmingham, England for the "Clash of the Titans 5" to do a Martial Arts demo. I wasn't sure what I was going to do. A few weeks before I had seen Garret bust out this custom form (kata/pomsae) to music and I was blown away! I remember watching Garrett finish his form and clapping. He just smiled at me and the others there applauding him. Later after we had all trained, he was wearing his "but, can you box" cap. A classic I asked him if he would help me learn that form. He said "sure man… you gotta come at least 3 times a week and practice on your own in between"… I said yes and spent the next 10 weeks working on that form. At one point I tried to give Garrett some money and I'll never forget what he said: "Put that away…" and he smiled.
You see Garrett is a warrior, a champion, simply one of the best of human being. He viewed my hard work as payment enough and his ethos as a champion simple; "To work with the best, makes you the best…"
I remember seeing a scar from his operation as a kid, half of his lung was gone on the right side. I thought wow, this guy only has 1 1/2 lungs but he can outgo me and anyone else in the room.
A funny moment was at another fight night at BBWKC, a guy had leg kicked me during our round robin sparring. I thought that was a no no, but hey when its "fight night" you never know what the guy in front of you knows until he shows you! So, needless to say, I showed him, he moved toward me and I did a spinning heel kick and cracked him right in the jaw. He wobbled and I saw that one more would put him down so I held back. Garrett just watched from the side lines as he was taking a break. Time sounded and he got up and walked passed me and said: "nice kick buddy…". My sparring partner and I bowed, we both took a step to the right and moved on down the line. Garrett had seen him try and kick my knee out… a little moment in time, but Garrett knew that I didn't hit him in Anger. Rather, his hands were down, so his fault. When Garrett and I sparred, we would go full speed, but Garrett, the classy guy that he is… when he knew he was going to take my head off, he'd pull the technique. As would I, but we'd go, and I have nothing but total respect for him.
A few years went by and I went with some of my buddies to an open call stunt audition. Howard Jackson and some others were looking for the replacement double and stunt co-ordinator for a network TV show in Hawaii. I showed up at the audition, but didn't perform. JJ Perry did as well as Clay Barber and another uber athlete did, and were upstaging each other, it was beautiful! Each finished their audition and sat next to me. Howard Jackson noticed that, he dismissed the group and called me over and offered me the job in Hawaii. He told me I would be replacing Garrett Warren who had left the show. I thanked Master Jackson and told him that I had commitments in LA. Truth was I didn't want to leave my wife and daughter. I thought to myself… wow, I just blew the chance to transition into stunts. I knew the show wouldn't last, I didn't know my marriage wouldn't. Such is life. We are defined by the choices we make.
Garrett today is one of the highest paid and most sought after stunt coordinators, and 2nd unit directors. He works with the biggest names in the world. Here are some stills from his work with Hugh Jackman, Steven Spielberg and James Cameron. I'm super proud of Garrett. I did't have a thing to do with anything he's accomplished, nor for all his many accolades. I'm proud of him because he's a great human being, and a great friend. Keep killin' it G! @GarrettXWarren
Garrett Warren, and some other guys you might know:
Garrett Warren has taught Martial Arts and Fight Choreography to such celebrities as Jessica Alba, Jada Pinkett Smith, Casper Van Dien, Alexa Davalos, Jaime Pressly, Clancy Brown, John Travolta, "The Rock" and Michael Biehn. He is responsible for getting such celebrities as Jaime Pressly, Denise Richards, Kate Hudson, Heather Locklear, Dania Ramirez, Wayne Gretzky and Janet Gretzky, Rick Yune, Eddie and Valerie Van Halen, and Casper Van Dien camera ready as their Trainer.
How he lost his eye: On May 20, 2000, a gunman hiding in his Westlake Village apartment shot him four times in the face and upper body. He survived but lost an eye. His ex-wife, Claudia Haro (Joe Pesci's ex-wife), eventually plead no contest to plotting two attempts to murder Warren and was sentenced to 12 years.