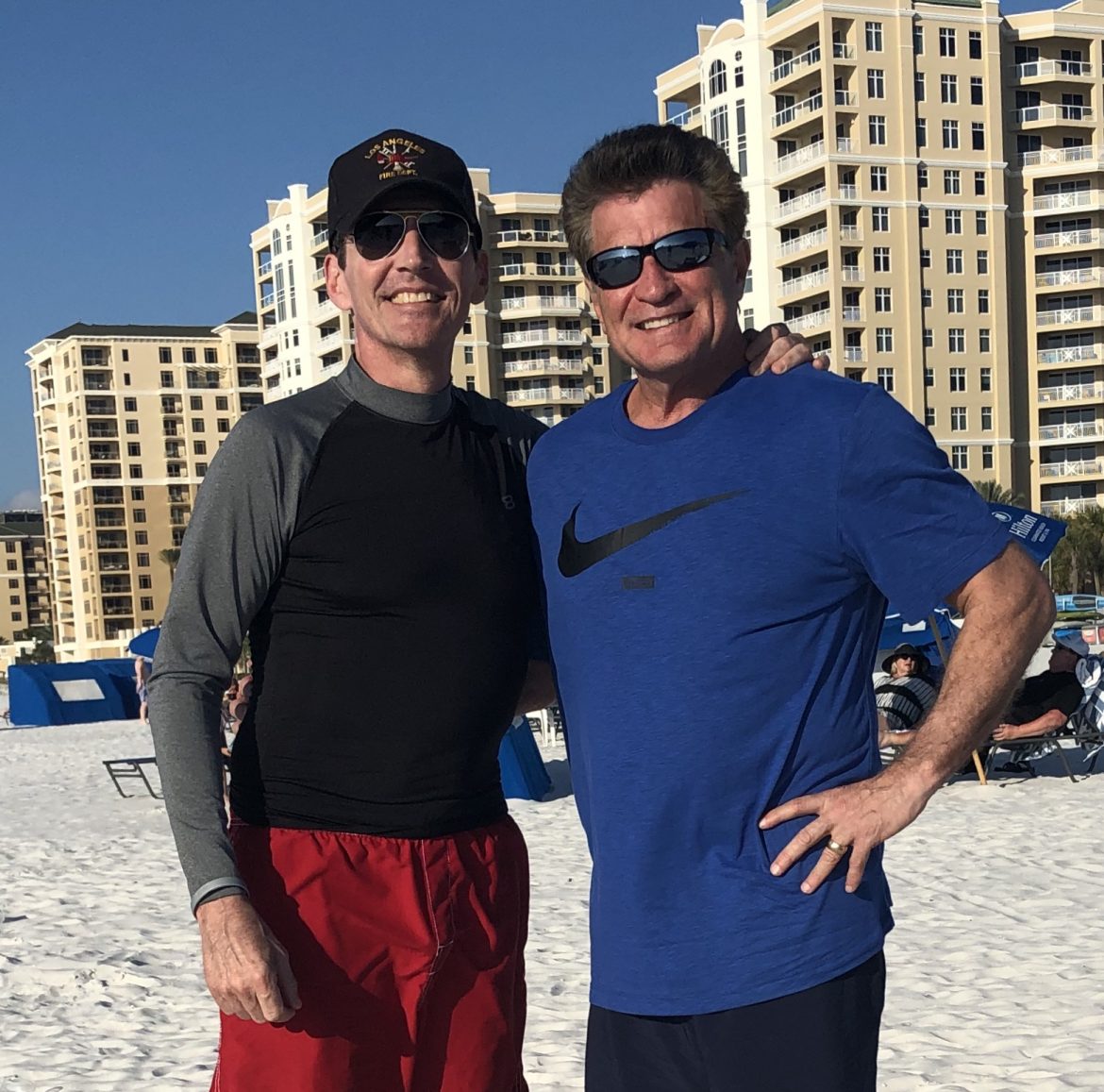 Recently my Blood Brother Keith Vitali, one of the greatest full contact point fighters of the 20th century and my co-star in the movie "No Retreat, No Surrender 3, Blood Brothers" came to visit me here in beautiful Clearwater Florida.  It was the day of the Super Moon on the 17th of February.  The beach was amazing and you could see the full moon in broad daylight taking up about 1/5th of the incredible blue sky.  It looked like the moon was going to run into the beach!  Not only did we enjoy a great afternoon, we took some pics on the beach and on Mandalay Ave.  Had a fantastic dinner that evening and talked to Master Tokey Hill in Dubai who had just finished up a tournament with the USA Karate Team there.  Master Hill is one of Keith's old friends, we woke him up as it was 2AM there in Dubai, but it was an honor to talk to Master Hill.
My Blood Brother Keith will be coming back mid April to visit. He is such a fantastic guy, a great friend and role model to me and thousands of martial artists around the world. He is a family man with a beautiful wife, Kathy Vitali who is an amazing Black Belt in her own right, a son who served our country and is a retired Army Ranger who survived more than 14 battles with the enemy. Keith has a grandson and a huge family back in Roswell, GA.  He told me that he and Kathy are buying a new house and will be moving just so that they can be closer to their family and Keith can be there to help with his Grandson's home work and pick up the kids from school.
I'm so lucky to know Keith and to have worked with him 30 years ago in this very city of Tampa/Clearwater. We're going to try and get some things together for our fans around the world.  In the mean time its just great to be friends with one of my Martial Arts idols.  We have a great time together, and the funny thing is… people actually think we are brothers in real life!